50/50 Cash Raffle: Draw July 13, 2023
June 12, 2023 > Events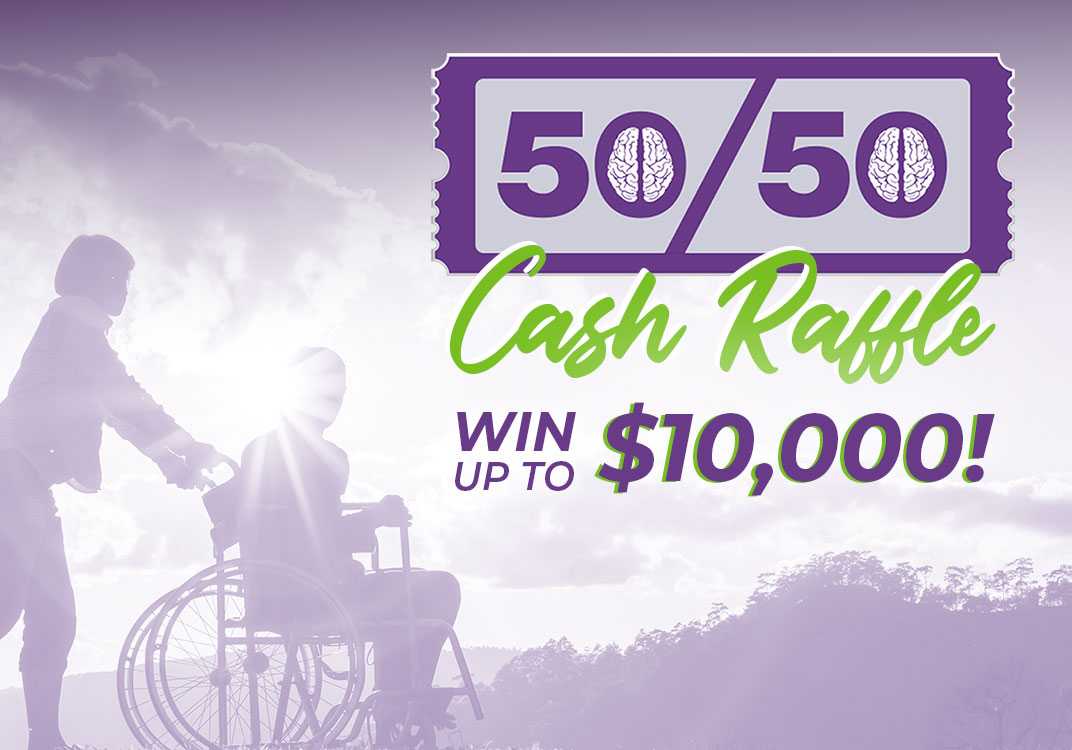 Empower Brain Injury & Stroke Recovery + Win up to $10,000!
For more than four decades, ARBI has dedicated itself to rebuilding the lives of individuals who have experienced moderate to severe brain injuries or debilitating strokes. Our approach focuses on rehabilitation and integration within the community, allowing survivors to regain lost abilities, enhance their independence, and reconnect with their communities. We ask for your support in ARBI's mission to reach even more vulnerable survivors and ensure that our clients continue to receive these essential services.
By purchasing a 50/50 ticket, you can directly impact the lives of brain injury and stroke survivors in Alberta. All proceeds from the raffle will go towards supporting ARBI's programs and delivering services to those in need. Additionally, one fortunate winner will be awarded a cash prize equivalent to 50% of the total ticket sales, with a maximum payout of $10,000!
Tickets
Ticket Sales End: July 13, 2023, at 10:30 am MDT
Draw Date: July 13, 2023
Draw Location: ARBI, 311 Cedar Crescent SW, Calgary, AB
Join us for ARBI's Stampede Breakfast on July 13, 2023, as we announce the winner live.