50/50 Cash Raffle: Draw July 13, 2022
June 13, 2022 > Events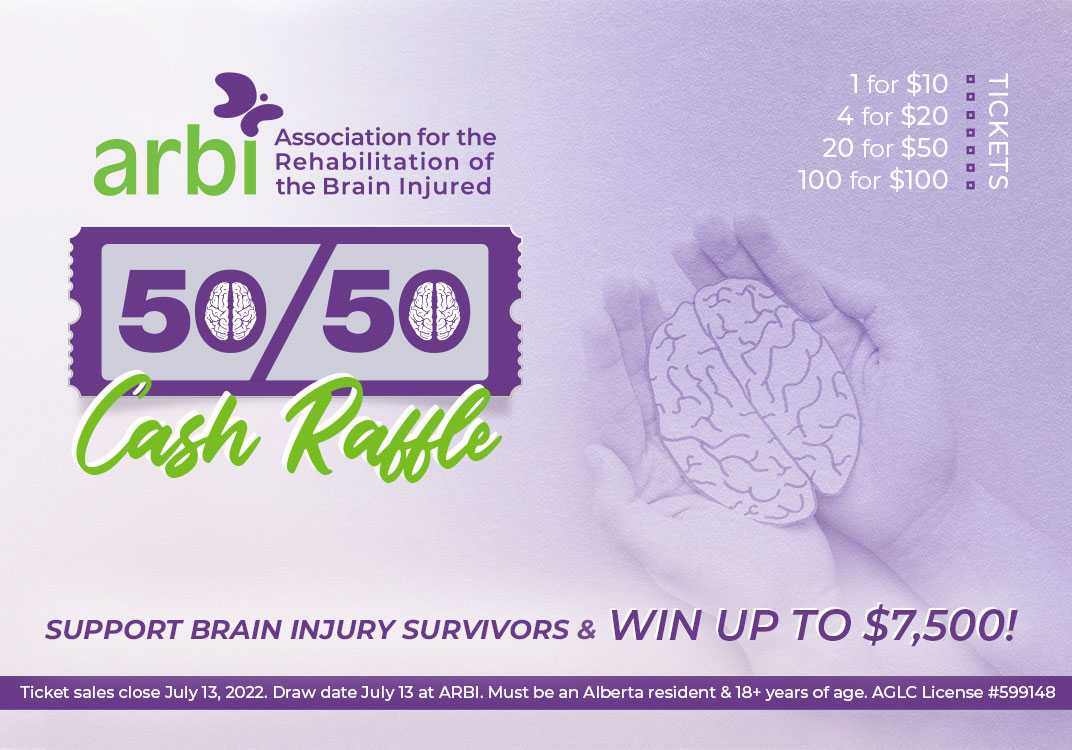 For over 40 years, ARBI has been rebuilding the lives of individuals with moderate to severe brain injury or severe stroke through rehabilitation and community integration. Through ARBI's unique community-based approach, brain injury and stroke survivors can regain lost abilities, increase their independence, and reconnect with their communities. Please help support ARBI's quest to reach even more vulnerable survivors and ensure our clients continue to receive these critical services.
Your ticket purchase will have a direct impact on brain injury and stroke survivors in Alberta with all raffle proceeds directly supporting ARBI's program and service delivery.
One lucky winner will receive a minimum cash prize of $3,000 or 50% of ticket sales (whichever is greater) up to a maximum of $7,500!
TICKETS:
Ticket Sales End: July 13, 2022 at 10:30 am MST
Draw Date: July 13, 2022
Draw Location: Association for the Rehabilitation of the Brain Injured (ARBI), 3412 Spruce Drive SW, Calgary, AB
The winner will be announced at ARBI's Stampede Breakfast on July 13, 2022, and contacted to claim their prize.