Bob's Journey: From Firefighter to Fighter
October 26, 2023 > Survivor Stories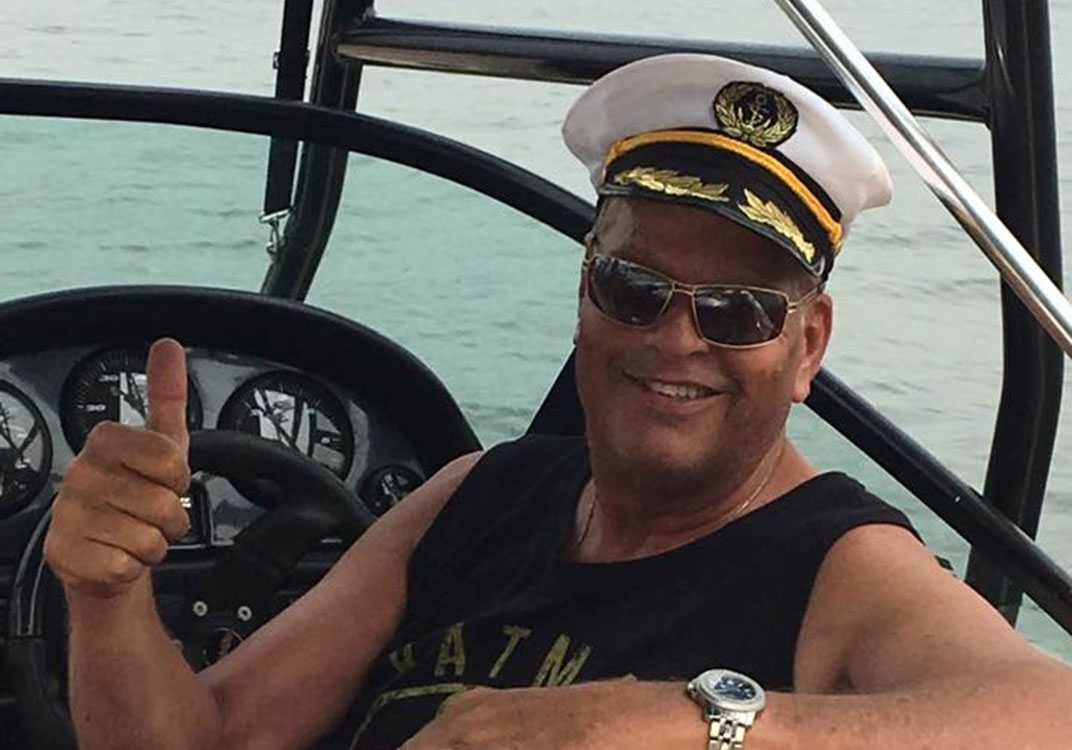 "I just wanted to get better" Bob is speaking of his motivation to get back to the golf course and on his boat at Lake Windermere. The impact of a stroke three years ago affected the function of his right arm and his ability to stand and walk, as well as challenges in speech and memory.
A former City of Calgary firefighter, Bob has a gritty fighter spirit. "I still feel sometimes restricted: there's a lot of stuff I want to do," he says. "As a kid, I loved being on the ski patrol on weekends. It was great; we would ski between our shifts and then grab a burger and ski some more," he fondly recalls with a big smile.
However, there were challenging moments when Bob confronted the harsh reality of the stroke's impact, compounded by cautious advice from the medical team, which cast doubt on the potential for a favourable outcome. Bob says he learned that he needed to change his mindset as part of his rehabilitation.
His program at ARBI included speech-language therapy, occupational and physical therapies, as well as an at-home exercise regimen. Walking is also part of the routine, with Bob participating in group sessions. "I didn't like it at first, "he says, "but I'm now up to 11 laps from the six I did before."
Debbie, Bob's wife, says:
Since Bob started the ARBI programs, I have seen a huge improvement in his physical abilities and his mental outlook in wanting to work hard to achieve his goals of getting better. I'm feeling less nervous worrying about him doing things he should not be doing. He has become more mindful of safety. He rarely falls anymore. He often talks about how great and knowledgeable the team at ARBI is. He's really happy with the help everyone is giving him. He absolutely has come a long way with the support of ARBI, and I don't doubt that he will continue to get better!
At ARBI, the Fitness and Mobility Exercise (FAME) program played a pivotal role in enhancing his balance and endurance, ultimately working towards maximizing independence in daily tasks. For Bob, this meant looking forward to the day when he could return to golfing and boating on Lake Windermere.
With determination and focus, Bob embraced the challenge of adapting to a different lifestyle, one far removed from his high-energy, high-adrenaline days as a firefighter. Thanks to the generosity of donors and the support from ARBI, he has access to the equipment and rehabilitation to support his recovery and reintegration into the community.
Debbie also found valuable insights and support by exploring resources related to stroke survivors. Her research and engagement with a stroke survivors page enriched her understanding of the physical, mental, and emotional challenges that come with stroke recovery.
Bob and Debbie's journey is a testament to the power of determination and patience, offering lessons that resonate with us all.