CycleTherapy 2023: Event Recap
September 18, 2023 > Events, News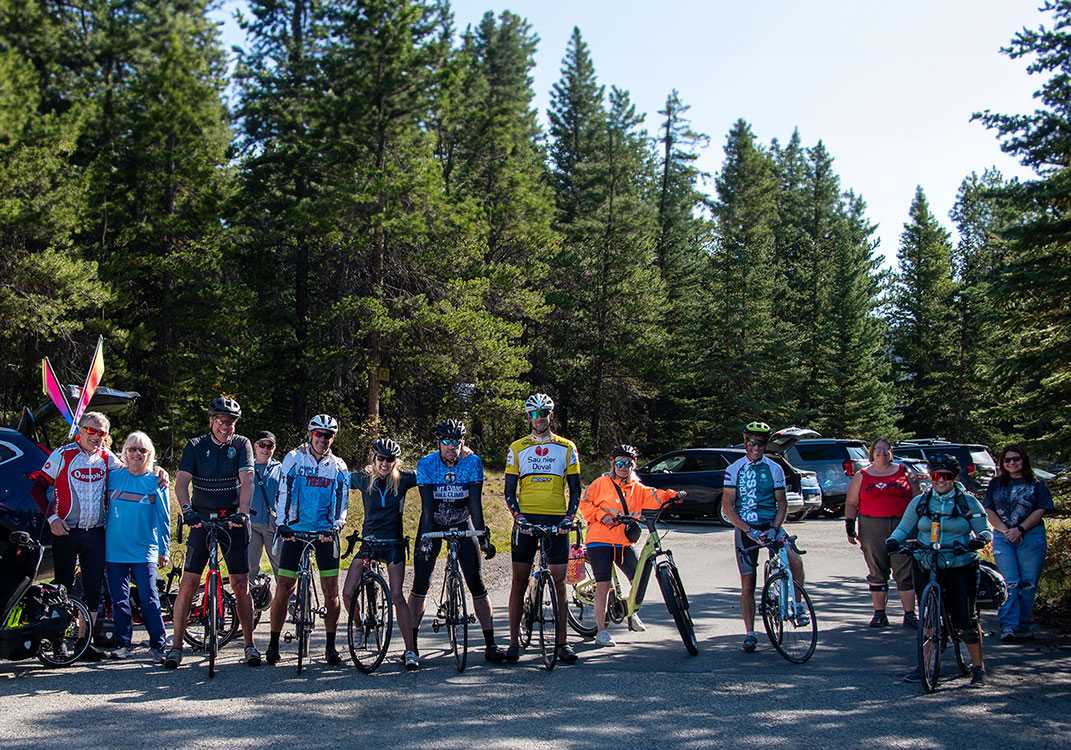 A Triumph in Fundraising for Brain Injury and Stroke Survivors
Under a brilliant blue sky surrounded by the majestic beauty of autumn in the mountains, the 11th annual ARBI CycleTherapy event took place on the Bow Valley Parkway on September 16, 2023. This year's event reached unprecedented heights, not only surpassing the $40,000 fundraising goal but also raising an astonishing $47,515.
This remarkable accomplishment stands as a testament to the unwavering dedication of 23 participants, fueled by the boundless support of their generous and enthusiastic donors. Together, they pedalled a collective 930 kilometres, embodying the spirit of unity and hope that defines the CycleTherapy event.
This year, we were joined by three remarkable teams: the "Bow Valley Stroke Support Group," including stroke survivors who pedalled with determination on recumbent bikes; the spirited family team "Los Ramirez" and the dedicated "TEC Canada Rockstars." In a heartwarming twist, a lone cyclist from Montana visiting the area happened upon our event and decided to join the ride. At the finish line, he admitted that our ARBI riders had put him through the paces, showcasing the determination and camaraderie of the CycleTherapy event.
After the ride, everyone gathered to rehydrate, enjoy great food, and share stories, including a memorable bear sighting. CycleTherapy not only raises funds for brain injury and stroke rehabilitation but also provides a fantastic opportunity to build camaraderie among cycling enthusiasts, where conversations about wheels range from recumbent cycles to mountain bikes.
We want to express our heartfelt appreciation to our community of supporters. ARBI simply couldn't have achieved this without your unwavering support. Our dedicated volunteer support team ensured the cyclists' well-being throughout the event, cheering them on at checkpoints and capturing memorable moments with the skill of our volunteer photographer.
The funds raised through CycleTherapy are instrumental in supporting ARBI's mission to provide rehabilitative therapies that empower brain injury and stroke survivors to reach their goals, reintegrate into the community, and lead fulfilling lives.
Together, we are making a difference, one pedal stroke at a time.