Stampede Breakfast: July 13, 2022
April 1, 2022 > Events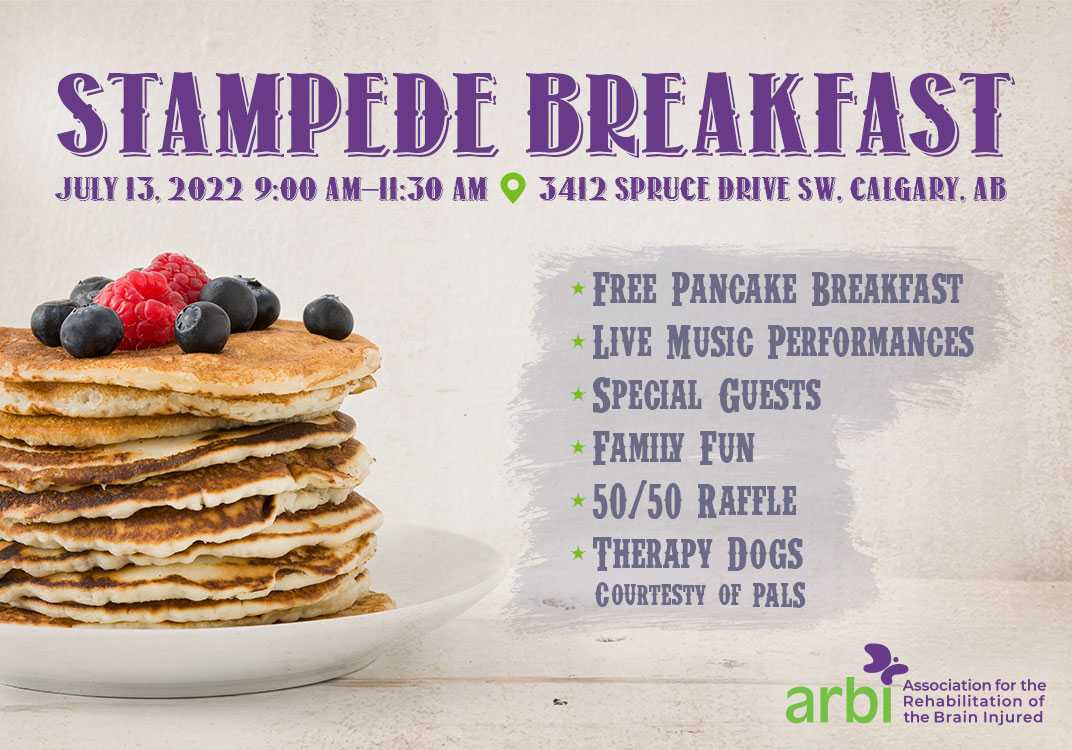 Yahoo—ARBI's Stampede Breakfast is Back!
Wednesday, July 13, 2022 • 9:00 AM–11:30 AM
ARBI Corral • 3412 Spruce Drive SW, Calgary, AB
Join ARBI staff, clients, volunteers, and community members for an unforgettable morning. This free event is hosted to thank Calgarians for their support, and to provide members of the community an opportunity to meet our team and some of the individuals we support.
ARBI's Stampede Breakfast gives our clients, who are rehabilitating from brain injury and stroke, an opportunity to celebrate and be celebrated for the hard work they put into their rehabilitation programs throughout the year. Being able to gather together with the broader community, in a safe and familiar setting, supported by their caregivers, therapists, and volunteers provides encouragement and hope for the future. It is our clients' favourite event of the year and they can't wait to Yee-Haw together again!
Come down to the ARBI Corral and enjoy a free family-friendly pancake breakfast. Complete with live music, 50/50 raffle, appearances by special guests—including our furry friends from PALS (Pet Access League Society), and so much more!
PRESENTED BY: