CycleTherapy – Ride for ARBI: September 17, 2022
July 22, 2022 > Events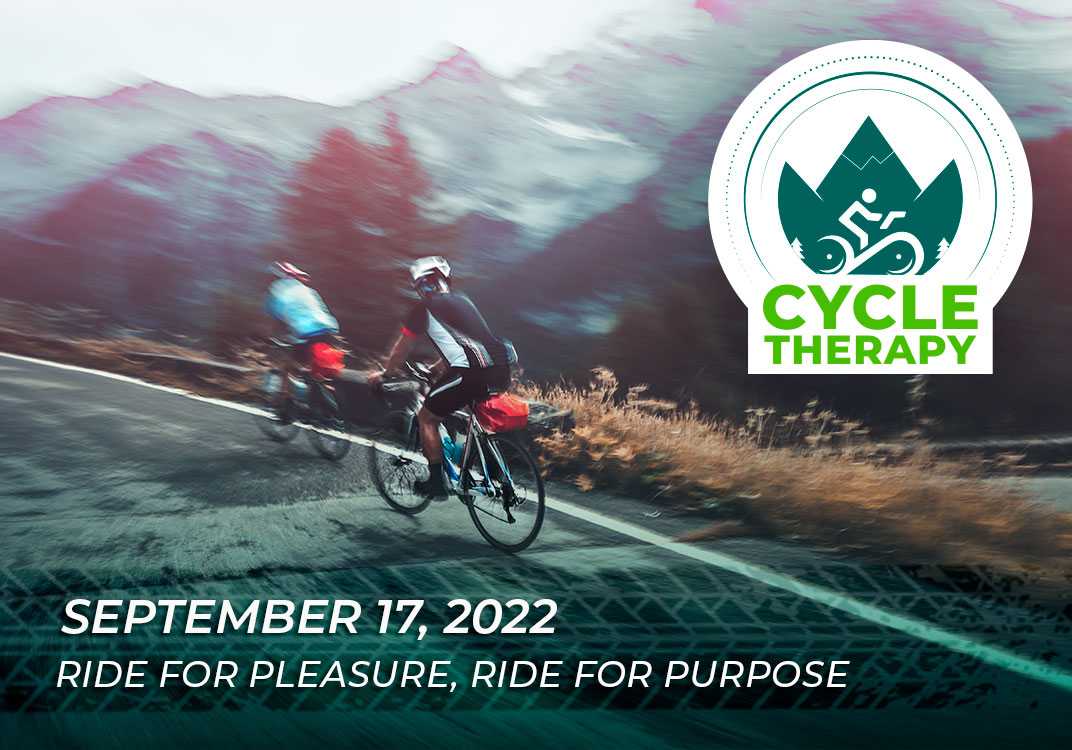 Join us, get inspired, and be an inspiration for ARBI's stroke and brain injury survivors.
When: Saturday, September 17 – 9:00 am
Where: Bow Valley Parkway, AB
Join CycleTherapy–Ride for ARBI on its 10th anniversary and take a 50km or 100km ride through the majestic Rocky Mountains. Like our clients rehabilitating from brain injuries, you won't be alone on your journey. Seasoned cyclists will lead the way and a support crew will be on hand to help you along this epic route. Starting in the Bow Valley Parkway, cycle the Medio Fondo (50km), or the Gran Fondo (100km) to witness some of the most scenic vistas in Canada.
NEW FOR 2022
Virtual Fondo: Distance of your choice
When: September 1–30, 2022
Where: Route of your choice 
Not sure if you can make it on ride day? The Virtual Fondo allows you to participate along with family, friends, or colleagues anytime between September 1–30, 2022. Join the Virtual Fondo team and raise much-needed funds for ARBI by cycling a distance and route of your choosing. You can even complete your ride indoors on a stationary bike! Post your pics and tag ARBI on Facebook, Instagram, or Twitter. 
ABOUT CYCLETHERAPY
CycleTherapy has raised over $288,000 since 2012 and while there is no registration fee or minimum fundraising requirement, our goal is to raise $40,0000 to help as many brain injury and stroke survivors as possible. Funds raised from this cycling event go directly to support survivors whose rehabilitation costs are not covered by government funding. This funding is crucial to our clients' ability to continue to improve and rejoin the community in a meaningful way for themselves, their families, and support networks.
Watch how motivating an experience this can be as stroke survivor and ARBI Past President, Ross Gilker, shares his inspiring rehabilitation story and discusses how CycleTherapy got its start.
You can also show your support to any of our dedicated CycleTherapy riders by making a donation through their fundraising page.